Dummies Guide to Vulnerability Management — Now Available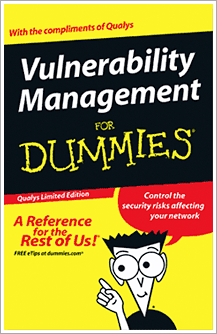 Just released – "Dummies Guide to Vulnerability Management" in conjunction with publisher John Wiley & Sons. This VM handbook is an easy-to-read and informative guide designed to educate and explain the essentials of vulnerability management, educating readers on selecting the right tools to manage vulnerabilities automatically ensuring that their networks are safe from attacks. In five succinct parts, the book leads readers through a basic understanding of vulnerability management and provides a guide to essential best practices, the various options available, the pros and cons of automated vulnerability management as well as a valuable 10-point checklist for removing existing vulnerabilities in the network. 

To download a free copy, visit http://www.qualys.com/dummies.