80,000+ Financial Service Accounts Protected With Automated Vulnerability Discovery and Remediation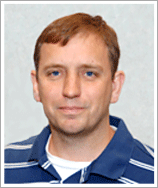 Doug Spaw, network engineer for VSR Financial Services, wanted to achieve effective and efficient IT security and risk mitigation while ensuring regulatory compliance for the organizations 80,000+ clients and 300+ registered users.  
"We selected QualysGuard because of the simplicity of its SaaS model. You set it up, and it just works," stated Doug.  "We rely on QualysGuard Express to scan more than 128 IP addresses, which includes our internal servers and systems as well as all of the company's Internet-facing devices. The reports from these assessments are very detailed, which helps us to resolve any issues we find quickly."
QualysGuard will also keep VSR Financial Services prepared for all possible future regulations that will affect the broker/dealer industry. To read more about how Doug addresses threats without the substantial cost, resource demands, and deployment hassles associated with traditional software scanners, visit:
http://www.qualys.com/docs/customers/casestud/VSR.pdf