Qualys Gets Frost & Sullivan Global Growth Strategy Leadership Award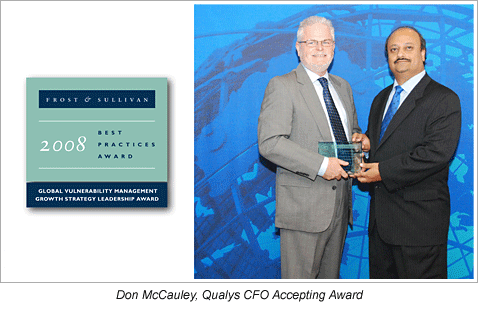 The Frost & Sullivan award honors Qualys for its exceptional long-term growth strategy and credits the Company as "a crucial force in furthering the acceptance of Software-as-a-Service (SaaS) products."
"As the market shows signs of maturity, Qualys' ability to increase market share, grow at consistently high rates and retain an astoundingly high percentage of its impressive customer base solidifies its leading role in the vulnerability management market. In a million-dollar breach reality, the reliability of QualysGuard and the appeal of its SaaS delivery model sets the company apart in a very highly-competitive market," says Chris Rodriguez, research analyst with Frost & Sullivan.