Free Webcast: Web 2.0 Security Threats Wednesday, November 12th, 11:00am PST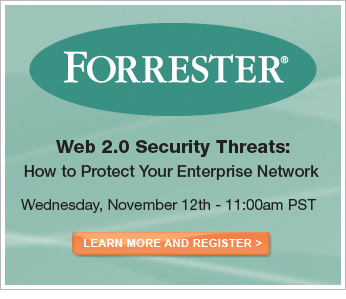 This talk will examine how the adoption of Web 2.0 and consumer technologies impact application security and how you should respond to the new requirements. Topics covered:
Global trends and the enterprise security impact of Web 2.0 adoption, de-perimeterization, and the consumerization of corporate IT.
Steps information security professionals can follow to strengthen application security, especially in an open and collaborative environment.
An overall application security maturity model, and steps to create best-practices for application security.