Nils Puhlmann of Electronic Arts Joins Qualys as CSO & VP of Risk Management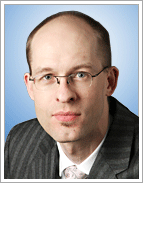 Nils is responsible for security, risk management and business continuity planning, including the security of the QualysGuard platform. Additionally, with his working industry knowledge, Nils will oversee Qualys' CSO Advisory board which main charter is to collaborate with other CSOs and industry leaders to offer real-world expertise in forging and implementing security and compliance best practices.
He stated: "Qualys has differentiated itself within the industry with its SaaS delivery platform and by keeping attention focused on the needs of the customer. I am looking forward to work with the Qualys team and with other CSOs in the industry to collaborate on real-life security and compliance issues and come up with best practices to address them."