Tata Communications Launches New Vulnerability Management Service with Qualys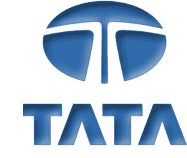 "Our partnership with Tata Communications allows them to offer their global customer base a proven, scalable and cost effective solution to help these organizations improve their security and streamline compliance initiatives. We are pleased to partner with such a world class organization and look forward to working with them" said Philippe Courtot, Qualys CEO.
John Landau, Senior Vice President of Global Managed Services for Tata Communications spoke about the company's latest launch saying  – "Effectively managing vulnerabilities to best-practice levels, in-house, is an expensive and difficult undertaking for businesses of any size. Mistakes can lead to crippling service downtime, potential data corruption, and the risk of being non-compliant. Tata's vulnerability management service helps organizations wrap their arms around which critical systems need patching at a drastically reduced total cost of ownership. There is no investment in capital or special skills required. The service allows customers both large and small to offload the grinding technical and operational aspects of vulnerability management while retaining control over decision-making and the actual remediation process."