Enterprise SaaS Buyers Want More Than Uptime
Last updated on: September 6, 2020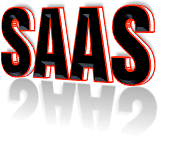 "Vendors have to go well beyond the requirements of SLAs if they want to keep their customers," said InternetNews' Richard Adhikari from one of the panel discussions at SIIA On Demand – the Software Information Industry Association's conference on SaaS.
Panelist Philippe Courtot, chairman and CEO of Qualys, added – "It is critical for SaaS players to exceed SLAs because there are few obstacles to a customer abandoning one supplier in favor of another.  It's much easier to switch from a SaaS application than a normal application because you don't have to pull out the application and replace it and test it and secure it.  
"In the future, customers will demand more from SaaS vendors," Courtot warned. "I can see that, in the near future, they would want guarantees of quality of service, guarantees of security of data, guarantees of data privacy."