Gartner Sees High Levels of SaaS Popularity
Last updated on: September 6, 2020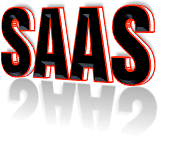 Optimism around software-as-a-service appears strong, with 90 percent of organisations expecting to maintain or grow their use of software based on the model, according to Gartner.
The analyst company recently released a report on a global user survey that found cost-effectiveness, and ease and speed of deployment were "primary reasons" for enterprises adopting SaaS (software as a service).
Companies moving to SaaS also looked to the model to help lower their TCO (total cost of ownership) and to solve issues with "unmet performance expectations" with their on-premise implementations.
Sharon Mertz, research director at Gartner, said on Wednesday in a statement: "Use of SaaS has been evolving during the past decade and the SaaS model has become increasingly popular over the past three or four years."
"When asked why their organisations were transitioning from a current on-premises solution to a SaaS solution, respondents' consistent message was that the TCO [for on-premise solutions] was becoming too financially onerous."
Together with budget cuts next year, Gartner expects the focus on driving down TCO to foster greater demand for SaaS compared to on-premise purchases.