First Advantage Uses the QualysGuard Enterprise Suite to Prioritize Threats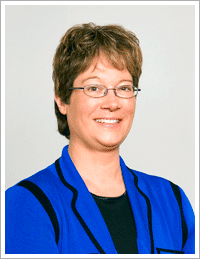 SC Magazine speaks with Isabelle Theisen, CSO of First Advantage (FADV). Theisen shares how QualysGuard has enabled FADV, with more than 4,500 employees spread across the globe, to prioritize their security threats and risks.
"A technical solution like Qualys provides us with a real-time scorecard of vulnerabilities existing in our IT environment, and then allows us take immediate measures against these vulnerabilities based on risks. QualysGuard identifies vulnerabilities on FADV systems. This can be a very time-consuming activity to perform without an automated solution. Also, the Qualys tool helps FADV assess these vulnerabilities based on specific risks. That is, it allows the IT staff to prioritize the remediation action items in "buckets," starting with high-risks action items – instead of trying to resolve everything at once."
"With Qualys, we are able to assess vulnerabilities following a two-tier approach: vulnerabilities are assigned an 'inherent' risk based on the operating system vendors' suggested risk rankings, and vulnerabilities are assigned a 'customized' risk based on the relevancy of the vulnerability for the company and the criticality of the systems impacted."
"Qualys has always been an integral component within our security risk management program for our high-and medium-risk computer systems (we have implemented a methodology to calculate the risks of our systems). "With Qualys, we have a 'living' baseline of security levels for our systems across multiple locations with minimal time and labor from the security department and IT department."
Click here to read full interview.