Qualys Introduces QualysGuard PCI Connect To Streamline the PCI DSS Certification and Validation Process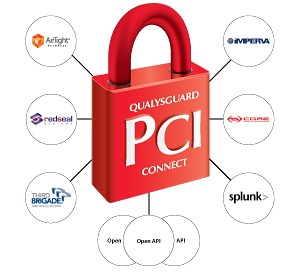 Qualys today announced QualysGuard® PCI Connect which is the industry's first Software-as-as-Service (SaaS) ecosystem for PCI compliance connecting merchants to multiple partners and security solutions in order to document and meet all 12 requirements for PCI DSS.
As a new addition to the widely adopted QualysGuard PCI service, PCI Connect streamlines business operations related to PCI compliance and validation for merchants and acquirers all from a combined collaborative application with automated report sharing and distribution. PCI compliance status and tracking is performed on an ongoing basis. Merchants who use QualysGuard PCI Connect can easily identify areas where they may not be meeting compliance requirements. Acquirers who use QualysGuard PCI Connect can easily evaluate whether merchants have met PCI requirements and whether sufficient evidence has been submitted for validation.
QualysGuard PCI Connect offers merchants and acquires the following benefits:
Automates the collection of data for validations PCI DSS compliance
Merchants see detailed results including related evidence for all requirements of PCI throughout the entire organization when answering SAQ
Provides workflow for merchants to track comprehensive compliance status on an ongoing basis 
Open API to work with any security solution or vendor
Acquiring bank has additional security controls of merchants when validating merchants for compliance
QualysGuard PCI Connect will be available in July 2009.