Q&A with Qualys CEO Philippe Courtot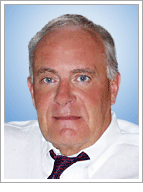 SC Magazine sits down with Philippe Courtot at the 2009 RSA Conference to discuss security. Questions asked:

What are the best ways organizations can address compliance and data security issues this year, given the challenging economic climate in which we all find ourselves?
What problems or challenges is your company facing in the face of a declining economy and how are you and your executives going to overcome these?
According to SC Magazine's research and many experts in the industry, the information security market may not see as difficult a time in this degraded economy as others since protection of data has become so critical to bottom lines. What are your thoughts on this?
Speaking of data protection, we're still seeing a great many exposures of personal and critical information, the most recent and largest being the Heartland incident. Where do companies keep making the biggest mistakes in protecting their customers' data?
As we move through 2009, what will be the biggest threats IT security practitioners will need to be mindful of and what are the ways to best address these?