Global Leader in On-Demand Web Content Management Finds Powerful, Simple Security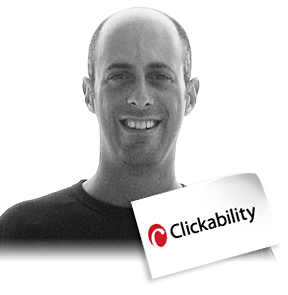 For on-demand Web Content Management (WCM) provider Clickability, the benefits of Software-as-a-Service (SaaS) and Infrastructure-as-a-Service (IaaS) offer more efficiency and affordably than traditional software. In an effort to reduce its carbon footprint and create a greener enterprise, Clickability supports the reliability and sustainability of the green SaaS model. In fact, the company runs its entire business via SaaS delivered solutions.
When Clickability sought a way to secure its infrastructure – which houses and delivers content for a spectrum of global brands in financial services, technology, broadcasting, and publishing, it turned to Qualys and its on-demand SaaS IT risk and compliance management platform, QualysGuard.
"Qualys is the most accurate [vulnerability assessment solution] we've used, and the SaaS solution makes it easy and transparent because we don't have to maintain the server or the software, or manage the updates." Tom Cignarella, VP of Technical Operations, Clickability. "And, because Qualys is the leading vulnerability assessment provider, most of our customers are familiar with QualysGuard's reputation and are happy to know that it's part of how we keep their information secure."
Click here to read more about how Clickabitlity's easily manages, builds and maintains its secure infrastructure.