Hot or Not: SCADA Security is Hot
Last updated on: September 6, 2020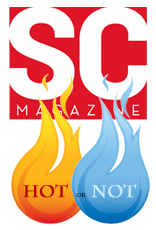 The notion of supervisory-control and data-acquisition system security, SCADA, seemed not long ago to be a topic of interest only to those who ran complex industrial control systems, water treatment plants, and power generation – and in some ways it still is. But for anyone who attended the SANS 2009 SCADA and Process Control Summit recently, it became clear that the convergence of IT security and physical security is accelerating.
This is happening as more IT systems are managing physical systems – and it's no longer only utilities and the critical infrastructure that rely on SCADA systems for management. These days we see more traditional industries, such as manufacturing, turning to SCADA systems, while health care and many other industries are, or soon will be, using telematics to manage all types of far-flung devices. In coming years, the security of physical control systems will be part of many IT security managers' bag of responsibilities. 
One thing certainly is clear to me after researching the subject: Many SCADA systems are inherently vulnerable. First, these systems never were designed with network security in mind, and these systems increasingly are being connected to the internet. That's not an especially encouraging situation. 
In fact, increasingly, SCADA devices are falling vulnerable to the same kind of software vulnerabilities that have been plaguing IT systems and applications for years. Just last month, Paris-based Areva warned its customers that an important part of its energy management software was vulnerable after software flaws were found in several versions (5.5, 5.6, 5.7) of its e-terrahabitat package. As the U.S. Computer Emergency Readiness Team (US-CERT) warned, a number of buffer overflow and denial-of-service vulnerabilities made versions 5.5, 5.6, and 5.7 of e-terrahabitat susceptible to tampering. Customers using earlier versions needed to upgrade as well.
Theoretically, SCADA systems should not be exposed to the internet, but I fear they increasingly are being connected to IP networks. In most industries, SCADA systems should be completely air-gapped from data networks, thus significantly mitigating the risk of attack. However, more installations are using SCADA to manage their systems remotely, or even connect the systems to an internet-enabled corporate network to collect and analyze data. As this trend continues, SCADA systems increasingly must be treated as any other networked device: They must be identified, inventoried, and analyzed for vulnerabilities.