PCI Compliance Simplified
Last updated on: September 6, 2020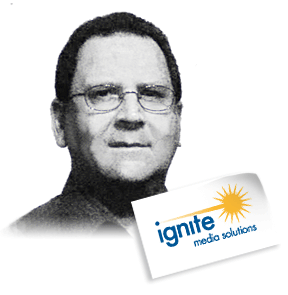 Ignite Media Solutions, a marketing services firm, collects and processes Level 1 payment information for its clients. With multi millions of transactions annually, Ignite must remain compliant to the Payment Card Industry Data Security Standard (PCI DSS).
In order to operationalize its IT security and PCI compliance program, Ignite deployed network monitoring, log management, and file integrity monitoring software while the central solution to these efforts is managing proactively all of the software vulnerabilities, configurations, and security policies of its IT systems.
"The quality of Qualys' PCI DSS certification documentation set it apart from its competition," said Mike DeMatteo, PCI Compliance Administrator for Ignite Media Solutions. "The documentation makes applying QualysGuard to the PCI requirements a no-brainer. The other companies I researched didn't do this; it was like pulling teeth to just find out what PCI requirements the others actually covered. Qualys just pulls it all together, making it so easy that one doesn't have to be an information security expert to attain PCI compliance. It's easy to use, does network discovery and mapping, and its dashboard provides the information we need."
Click here to read more about how Ignite Media implements and maintains PCI compliance.