Foxwoods Resort Casino Not Rolling Dice When it Comes to IT Security & Compliance
Last updated on: September 6, 2020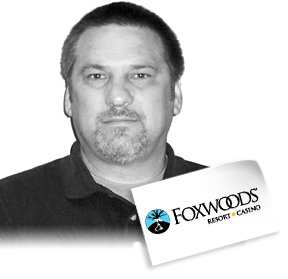 With its six casinos offering more than 340,000 square feet of gaming space outfitted with 7,000 slot machines and 400 gaming tables, 1,416 guest rooms, meeting space and conference rooms, needed to find the most, efficient way to discover and fix system vulnerabilities, and to maintain regulatory compliance.
Central to running its enterprise and IT infrastructure is making sure Foxwoods casino's financial, ERP, guest management, and Web site stay up and running free from viruses, spyware, and criminal hacks. Also, because Foxwoods accepts reservations online, and even runs its own online shopping site – it must comply with the Payment Card Industry Data Security Standard (PCI DSS).
"QualysGuard is our main tool for PCI compliance. It's fully automated and helps with many of the tasks associated with PCI, from assessing relevant systems to providing full reports to the acquiring bank," says Leonard A. Szczygiel, Network Engineer, at Foxwoods. "And we needed a clear way to quantify the security information we were telling our management about. We would discuss the risks of not patching certain systems, and management wouldn't really get what we were trying to explain to them. Now thanks to the QualysGuard, they do."
Click here to read more about how Foxwoods Resort Casino assesses and report its PCI compliance.