VeriSign & Qualys Deliver Protection Against Zero-Day Vulnerabilities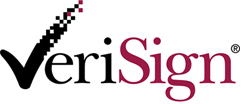 VeriSign and Qualys have formed a strategic relationship to integrate iDefense intelligence with scanning data from QualysGuard Vulnerability Management (VM). This integration drives immediate availability of two new services that combine advanced, in-depth security threat intelligence and vulnerability scanning data, which enables enterprises to protect critical IT assets from compromise or attack, particularly against zero-day threats and vulnerabilities. Zero-day threats are exploitable security vulnerabilities in software that are discovered before the software vendor has identified them and begun a process for patching.
IDC Security Services analyst, Irida Xheneti commented "As security threats and vulnerabilities continue to evolve, organizations are increasingly looking for tools and solutions that will enable them to proactively prioritize and respond to security attacks in a cost-effective way. Through the integration of the VeriSign iDefense security intelligence with the QualysGuard Vulnerability Management solution, organizations will be able to leverage deep security analysis of their respective environment, security intelligence of current threats and vulnerabilities combined with the ability to prioritize actions to vulnerabilities based on asset criticality."