ING Singapore: Fighting IT Security Risks on All Fronts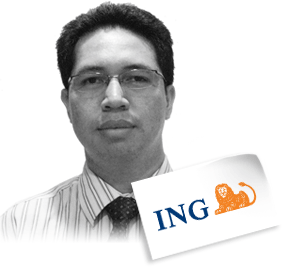 Keeping organizational IT security risks low requires careful planning, diligence, continuous execution of a risk management program, and the support of every employee. One of the most important aspects of ING Singapore's security management program has everything to do with keeping every employee informed, through an ambitious security awareness program.  ING Singapore invests significant effort to make sure its networks and systems are configured properly and protected by various layers of defenses, which include anti-virus applications, intrusion detection and prevention systems, and data leakage applications.
"Vulnerability assessment is an important activity within our security management framework," says Mangaraja Saut Martua, Manager, Information Protection and Business Continuity Management for ING Singapore. "It's how we find systems that are not in policy, locate those that need software patches, and then verify that our patches have been installed properly." For ING Singapore, with 1,000 systems, that's no small task. For vulnerability assessments, Martua uses QualysGuard, from Qualys Inc. "QualysGuard provides us with very precise reports on which we can act quickly."
Click here to read more about how ING Singapore assesses its vulnerabilities with QualysGuard.