University of Utah Writes New Thesis On Risk Management
Last updated on: September 6, 2020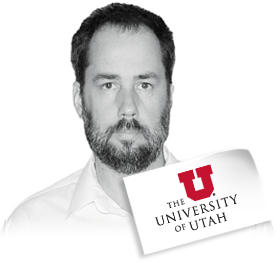 Ranked as one of the oldest and largest top public research universities in the nation, University of Utah's IT infrastructure consists of thousands of servers and tens of thousands of endpoints totaling more than 30,000 individual IP addresses.  
Like most regulated organizations, the university's IT security and compliance teams are always under pressure to ensure that the business is running both secure and within compliance.
The network assessment tools the university had relied on were not only inaccurate, but wouldn't enable functional automated scan cycles. They'd also, often times, crash the systems being evaluated.
"Our security program is finally getting to the point we wanted to reach all along: where the vulnerability scans are transparent, said David Feyler, manager of information security operations for the University of Utah. "It's as if there was this angst when the security team showed up before, and, 'oh no, we are going to get scanned again. That's all gone now."
Click here to read more about how QualysGuard was able to reduce the University of Utah's IT risks associated with system misconfigurations and vulnerabilities and achieve automation, accuracy, and transparency.