Blueport Commerce Delivers on Network Security and PCI DSS Compliance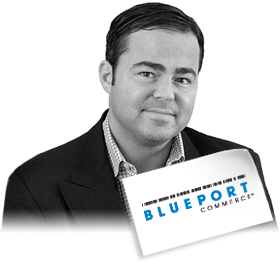 Originally founded in 1999 as the Web portal Furniture.com, the company quickly became the furniture industry's leading e-commerce destination. Building on that success, Blueport Commerce took its decade of experience and developed an e-commerce platform designed for big ticket retailers including furniture, flooring and lighting, to help them deliver increased profits. Blueport Commence now services more than 2,000 stores that represent more the $8 billion in sales.
Every day, Blueport Commerce processes credit card transactions made on its customers' sites, so it must comply with the Payment Card Industry Data Security Standard (PCI DSS). Additionally, its retail customers need the assurance that Blueport Commerce's systems meet the highest security standards.
"Contending with security and compliance is a by-product of being an e-commerce company, and is an ever-growing concern," says Morgan Woodruff, chief operating officer at Blueport Commerce. "Compliance and security are must-haves in our market segment, so we have to do our best to meet, and even exceed, rules and regulations."
"We scan our entire public IP network every night," explains Fotios Magoufis, director of IT operations at Blueport Commerce. "Through automated, segmented scans we are constantly assessing the infrastructure. We're very pleased with our decision – Qualys has lived up to its reputation for being the best security and compliance product on the market."
Click here to read more about how Blueport Commerce remains compliant with PCI DSS and assures their customers that its systems operation to the highest security standard.