Qualys Congratulates Howard Schmidt on his Appointment as White House Cybersecurity Coordinator!
Last updated on: September 6, 2020
On Dec. 22, The White House announced President Obama's new White House Cybersecurity Coordinator, Howard Schmidt. Along with his distinguished career, Howard chaired our CSO Advisory Board to offer enterprise insight on security needs and strategic direction in the further development of Qualys' IT security and compliance management SaaS solutions.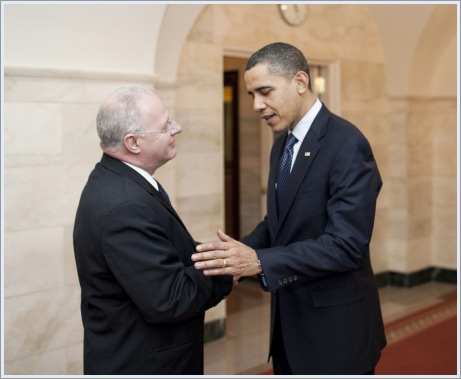 "We sincerely congratulate Howard on his appointment as the White House Cybersecurity Coordinator," said Philippe Courtot, Chairman and CEO of Qualys. "Needless to say, this is a very important post that we all have been awaiting, and Howard with his distinguished career record that spans over forty years of experience in government, business and law enforcement brings a unique and deep experience to this post and all the issues it encompasses."