First Federal Banks on Trust
Last updated on: September 6, 2020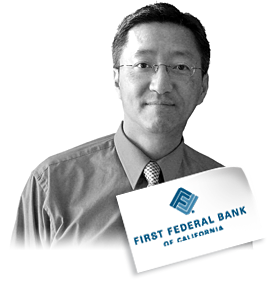 The greater Los Angeles metropolitan area has noticed and rewarded First Federal by helping it grow to the fourth largest Los Angeles-based financial institution, with thirty-nine branches and assets exceeding $6 billion.
To ensure that its systems are both secure from breaches and always available to its customers, the bank's IT and security team relies on QualysGuard.
"QualysGuard is accurate and easy-to-use," says Brian Rodeck, vice president, technical services manager at First Fed. "We wanted to have as current and as accurate a view of the status of our systems as possible, and that requires automated assessments and an up-to-date database."
"QualysGuard's reports help us to focus on the areas we need to. For instance, we can generate reports that give business managers the information they need to know, or we can create reports that will help us to focus on any critical, pressing vulnerabilities. It helps us know what matters right now," says Thomas Tse, network security officer at First Fed. "When QualysGuard finds a vulnerability, it doesn't just kick out an alert that states 'you have this vulnerability' — it details how that vulnerability can be secured."
Click here to read more about how First Federal assesses its vulnerabilities with QualysGuard.