Paylocity: Sustainable, Secure Business Growth
Last updated on: September 6, 2020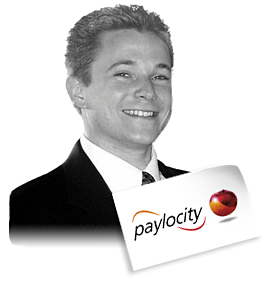 Since 1997, online payroll and HR services provider Paylocity has delivered innovative payroll services and human resource software to employees and businesses throughout the country. Paylocity now serves nearly 5,000 clients and maintains an enviable 97 percent client retention rate.
Previously, to keep systems secure, Palyocity relied on a number of manual vulnerability scanners. But, as the number of systems and the complexity of applications grew, those scanners could not keep pace.
"They required a lot of updating and maintenance. And there were too many false positives for us to deal with," recalls Edward Fortune, director of information technology at Paylocity. "I read about Qualys in an article that listed the top 10 vulnerability assessment tools, and QualysGuard was high on the list." After conducting the first assessment, Fortune was impressed. "I was simply amazed by how many items QualysGuard was able to accurately identify," he says.
"The information QualysGuard provides is something that normally would take me an entire day, or even a week, depending on how many vulnerabilities we're managing, if I were to research all of that manually," he says. "Now, it's done in hours. And I understand everything: the problem, the potential exposure, and all of the available fixes. This is a significant amount of time savings, month after month, especially when you consider the amount of effort it takes to manually identify vulnerabilities and research the potential impact of vulnerabilities on your system. It's just tremendous."
Click here to read more about how Paylocity efficiently and effectively maintains the security of their systems.