QualysGuard Patch Report Aligns IT Security with Operations
Last updated on: September 6, 2020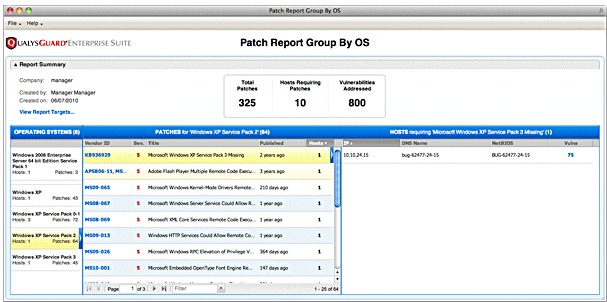 Qualys today announced the new Patch Report feature in QualysGuard Vulnerability Management. The new reporting feature provides users with actionable patching information for non-security staff such as system administrators and patch management system operators. It includes prioritized lists of patches that need to be applied to a selected set of assets in order to reduce risk, without applying unneeded redundant patches.
"We are excited about using the new QualysGuard Patch report because it will provide a useful tool that improves efficiency in vulnerability remediation and helps ensure that we are patching properly," said Joe Bennett, director of information security for CredAbility, a nonprofit organization offering credit counseling and education. "We do monthly reporting that tracks the remediation of detected vulnerabilities, and now with Patch Report, we can see exactly how many patches we pushed and how many vulnerabilities it remediated."
Patch Report now supports Microsoft and Adobe patches.
Click here to view the related news release.