Qualys Named a Finalist in Four SC Awards for 2012 Including Best Security Company
Last updated on: September 6, 2020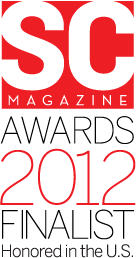 Qualys announced today that SC Magazine has named it a finalist in four categories of the 2012 SC Awards U.S. QualysGuard Vulnerability Management (VM) was named a finalist in the Reader's Choice award for Best Vulnerability Management Tool, and Qualys was recognized in three excellence categories, including Best Security Company, Best Regulatory Compliance Solution for QualysGuard Policy Compliance and Best SME Security Solution for QualysGuard Express.
"We are delighted to be a finalist in four SC Awards categories including Best Security Company for 2012," said Philippe Courtot, chairman and CEO of Qualys. "This underscores the continued and accelerated adoption of our QualysGuard cloud security and compliance platform and applications that allow both large and small companies to effectively protect themselves against cyber attacks and insider threats without the costs and complexities associated with maintaining and deploying traditional enterprise software."
Winners of this year's SC Magazine Awards US will be announced at a gala dinner and award ceremony to be held in San Francisco on Tuesday, February 28, 2012.
Read the full announcement.