Qualys Researchers to Present Groundbreaking Malware Research and Cybercriminal Evasion Techniques at Black Hat USA 2012
Last updated on: September 6, 2020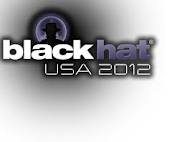 Qualys today announced that its researchers will present their latest findings at Black Hat USA 2012, Security B-Sides Las Vegas and Def Con 20 sessions next week in Las Vegas, Nevada. The sessions will cover a wide range of information security topics, including flaws in Web Application Firewalls (WAFs), the latest malware trends, android application security, use of Websockets in HTML5 and vulnerability management for IPv6.
At BlackHat, Qualys will also be showcasing customer case studies, security research and demonstrations of its QualysGuard Cloud Platform and suite of IT security and compliance solutions at booth #401 at the conference.
Read the full release or learn more about Qualys activities at Black Hat.