Kristi M. Rogers Joins Qualys Board of Directors
Last updated on: September 6, 2020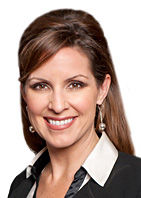 Qualys recently announced the appointment of Kristi M. Rogers to its Board of Directors. Rogers, currently the managing director of Federal Government Affairs and Public Policy for Manatt, Phelps & Phillips, LLP, will provide strategic guidance as Qualys continues to expand its cloud security and compliance solutions to meet the needs of global organizations in both the public and private sectors.
"The internet is global, and the world of security and defense is constantly changing. Qualys is in a unique position with its QualysGuard Cloud Platform to provide organizations worldwide with the acumen and agility to fend off threats," said Rogers. "I am looking forward to serving on the Qualys Board of Directors to help as the company expands its much-needed services worldwide."
Rogers joins a distinguished group of board members that includes Sandra England Bergeron, chairman of the board for TraceSecurity, Donald Dixon, managing director for Trident Capital, Jeffrey P. Hank, VP and corporate controller for Intuit, General Peter Pace, former chairman of the joint chiefs of staff for the United States Armed Forces, and Howard Schmidt, former cybersecurity coordinator and special assistant to the President of the United States.
"Kristi's impressive background includes working with government and corporate clients from all over the world to deliver effective defense and security solutions," said Philippe Courtot, chairman and CEO, Qualys. "Her keen understanding of their needs and of the challenges they face will help us better serve them as we expand our services and business to new areas."
Read the full announcement.