Qualys Wins Best Security Company at SC Magazine Awards
Last updated on: September 6, 2020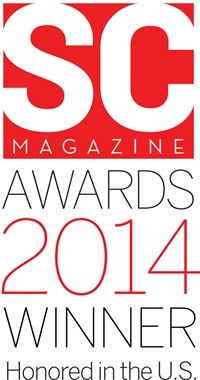 Qualys is proud to announce that it was named Best Security Company earlier this week at the 2014 SC Magazine Awards. The awards acknowledge companies with superior security products that help customers tackle today's most pressing information-technology (IT) challenges. The announcement was made on February 25, 2014 at the 17th annual SC Awards U.S. Gala in San Francisco, in conjunction with the annual RSA Conference. The criteria for the judging included: product line strength, customer base, customer service/support, research and development, and innovation.
"The SC Awards are the security industry's most prestigious accolade, bestowed only to the most impressive companies in the security industry," said Illena Armstrong, VP of editorial, SC Magazine. "Qualys can be very proud of this achievement and the many long hours of dedicated service that it represents."
"We are honored to be named the Best Security Company by SC Magazine," said Philippe Courtot, chairman and CEO, Qualys. "We share this honor with our customers and partners, who throughout the years, have been our guiding force to continue improving our existing cloud-based security and compliance solutions and design new innovative ones."
Qualys also won the award for SC Award for Best Security Company in 2011. Read the full news release.