Call for Papers: Qualys Security Conference 2015
Last updated on: September 6, 2020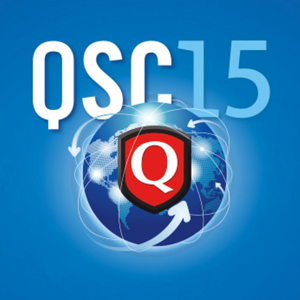 Our annual user conference, QSC15 is quickly approaching and we are looking for presentations on hot topics related to security, best practices and case studies leveraging the use of Qualys technologies.
If you would like to be considered as a presenter, please send a session title and short abstract to Melissa Liton at mliton@qualys.com. The CFP is open until August 10, 2015.
This year's event will be held at the Aria Hotel and Convention Center October 8-9, in Las Vegas. QSC is a unique event with the main purpose to connect our customers and partners with our engineers and leading industry experts. To learn more about Qualys Security Conference, see the QSC14 highlights reel.