Free Training: New Certified Learning Paths
Last updated on: December 22, 2022
The Qualys Training team is eager to share all of the recent additions to our free training program, as well as provide insight into what is coming in 2019. You can expect to see regular updates as we continue to improve our training offerings!
It is our mission to help Qualys customers and partners become more familiar with the entire portfolio of Qualys Cloud Apps, learn key workflows and adopt best practices. To help guide you, we are creating Learning Paths which take you from fundamentals through advanced topics, and ensure you have a complete foundation in Qualys technology.
Learning Paths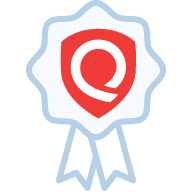 Learning paths are guided sets of training content with certifications that are targeted at key security use cases. Each certified course in a learning path includes hands-on labs and certification exams, which we recommend for most Qualys subscribers. If you already have the fundamentals under your belt and want to learn or review specific topics, these courses are also available as standalone videos in our Video Library.
Vulnerability Management Learning Path
The first learning path is for Vulnerability Management and consists of four courses that build on each other.
New Content
We've recently rolled out some new courses:
And we've rolled out some new individual videos:
What's Next
AssetView and Threat Protection (updated videos and labs)
CertView (additional videos)
Troubleshooting Scanner Appliance Error Codes (new video series)
Unix Authentication (new videos)
Feedback
We would love your help! What type of training would you like to see in the future? Send us a message at training-feedback@qualys.com.