Video Training Update, July 2019
Last updated on: September 6, 2020
The Qualys Training team released a major update to the Vulnerability Management Certified Training Course. We've also built out two new video libraries showing how to assess business process risk and how to secure cloud infrastructures in DevSecOps environments using AWS Golden AMI pipelines. And we've recorded some videos on high-demand topics including agentless tracking, unified view, and getting your Qualys data into Splunk.
Certified Training Update: Vulnerability Management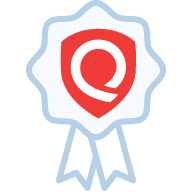 First off, we've updated the Vulnerability Management video library including the instructor-led and certified course versions. This is the foundational training content that we recommend for most new and also for experienced Qualys users. The videos are now smaller and more succinct to make them easier to consume in the course and on demand. To fully explain all facets of vulnerability assessment, we included new Qualys Connectors and Scan by Hostname videos. And we added an introduction to Threat Protection so you can appropriately prioritize your vulnerabilities and take action against those that pose the biggest risk to your organization.
New Libraries: Business Process Risk Assessment & AWS DevOps
The Security Assessment Questionnaire video library shows you how to assess business process risk from third parties and internal teams via automated questionnaires using Qualys SAQ. Learn how to use templates, either your own or from the template library, to create questionnaire campaigns with customizable workflows, to build reports and dashboards, and to manage users.
The AWS Golden AMI Pipeline video series shows how to assess vulnerabilities and misconfigurations on your assets deployed in Amazon Web Services by integrating Qualys into your pipeline. Learn how to implement Qualys scanning of instances in an AWS golden AMI pipeline, so you can detect and fix vulnerabilities and compliance issues in the image creation pipeline before they reach production environments. Check out Sean (our subject matter expert)'s blog post assessing vulnerabilities & misconfigurations AWS Golden AMI Pipelines for more information. 
Hot Topics: Asset Management & Splunk
Want to get a better understanding on how to unify your vulnerability data collected via Scanner Appliance with vulnerability data collected via Cloud Agent?  See the two Agentless Tracking & Unified View videos in the Vulnerability Management Use Cases video library.
Extend your data processing capabilities with this video on integrating Qualys with Splunk. Use the video in combination with the Qualys App for Splunk Enterprise User Guide.
Feedback?
If you could wave a magic wand and get a video on any one (or two) security or Qualys topics, what would you wish for? Let us know, and we'll see what we can do!
Also, what do you think about running half-day classes at Qualys Security Conference in Las Vegas this year? We're thinking it would give flexibility to teach more topics and let attendees customize their time to suit their needs.
Send us a message at training-feedback@qualys.com and let us know what you think.