Countdown to Black Hat: Top 10 Sessions to Attend — #7
Last updated on: September 6, 2020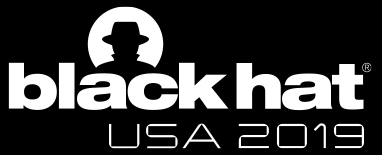 Black Hat USA 2019 is just weeks away, and with scores of training courses and research briefings to choose from, planning your schedule can be a challenge. To help you, we're posting a weekly recommendation on our blog, and explaining why we think Qualys customers could find it useful and relevant. This week's choice is the presentation Trust and Transformation — The Post Breach Journey. 
In this talk, Jamil Farshchi, Equifax's Chief Information Security Officer, will share experiences, best practices and insights about responding to a headline-grabbing data breach. In this 25-minute session, he'll focus on how a business can regain the trust of customers, partners, investors, regulators and other stakeholders after suffering a significant data breach.
Why we're recommending it
The topic of this session is every CISO's biggest nightmare: Seeing the name of your company splashed across headlines globally due to a massive hack that allowed attackers to steal confidential, sensitive information such as customers' personal data.
It's a dreaded possibility, but it's happening frequently enough that any wise organization must be prepared to quickly and effectively respond to such an occurrence. And Farshchi is considered one of the world's experts on post-breach responses.
Home Depot hired him as its CISO in 2015 after suffering a major data breach, and he has replicated that role at Equifax, joining the credit reporting agency after its massive hack in 2017.
"Security practitioners have a uniquely valuable role to play in leading and supporting a company's ability to maintain trust. Come learn about the next evolution of security's role in business and society, and practices you can take back to champion trust within your organization," he wrote in his Black Hat USA 2019 session description.
Prior to his stints at Home Depot and Equifax, Farshchi held the CISO position at Los Alamos National Laboratory, Visa and Time Warner.
We believe that attending this session will be a very well spent 25 minutes for Qualys customers interested in learning about strategies, processes, and best practices for successfully responding to a major data breach from a CISO who is clearly an expert on this matter.
Qualys at Black Hat USA 2019
A Diamond Sponsor, Qualys will again have a major presence at Black Hat USA 2019, which runs from Aug. 3-8 at the Mandalay Bay in Las Vegas. We'll be there explaining how we can help organizations protect their hybrid IT environments without slowing down their organizations' digital transformation.
We invite you to stop by our booth (#204), enjoy a cup of coffee from our Nespresso bar, and chat with our product managers and technical account managers. We'll raffle hi-tech prizes and give out tote bags after each presentation, including:
Exclusive product previews, including of our new Threat Detection and Response Platform

Best practices presentations from leading enterprises

An overview of how Qualys Cloud Platform, our end-to-end security and compliance solution, gives you a real-time, holistic view of your threat landscape, and comprehensive capabilities for attack prevention and incident response