RSA USA 2011 Presentation on Browser Security
Last updated on: September 7, 2020
We have just finished the first analysis on the data gathered by our BrowserCheck application and published our findings at the RSA USA 2011 conference.
An overwhelming majority of browsers is susceptible to well-known exploits that are widely available and in use in the crimeware and botnet community.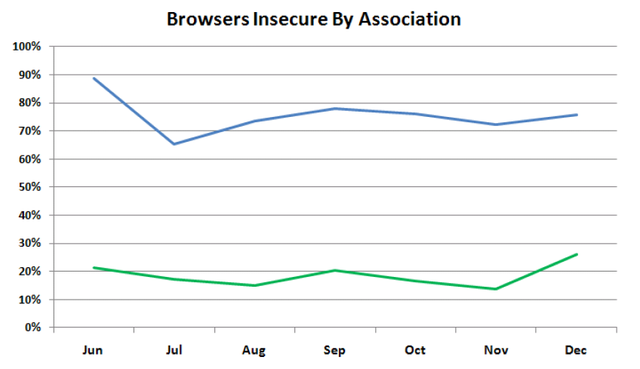 Take a look at the attached presentation (RSA 2011 SPO1-204 Session) to see the detailed and surprising results on the number of vulnerable browsers in the world, geographic distribution and the influence of browser plug-ins on overall security.