Apple May 2012 Security Releases
Last updated on: September 7, 2020
Apple just published three new software releases for Safari, OS X and iOS:
Safari 5.1.7 is described by Apple as an update that enhances performance in low memory conditions. In terms of security, Apple has made the Safari installation process plug-in aware and now disables outdated versions of the Adobe Flash plugin when they are found. After Apple's recent auto-disabling Java release, this is Apple's second action reaching across normal vendor boundaries and experimenting with common sense, best practice guidelines. Adobe's Brad Arkin agrees in his blog post, and I believe this is a good and refreshing initiative.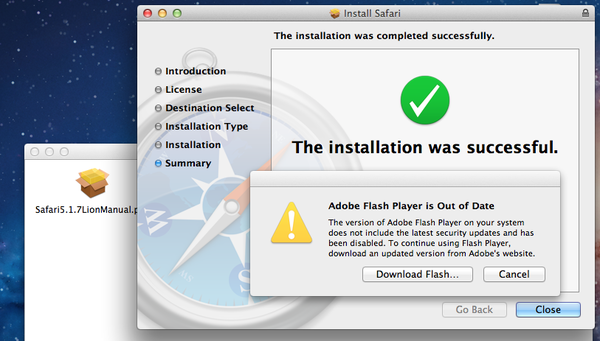 Mac OS X 10.7.4 is the newest version of Apple's Lion Operating System. This release fixes more than 30 vulnerabilities in the core OS, Apple Applications such as Quicktime and some included software such as Samba, Ruby and PHP. It also addresses the legacy FileVault password issue introduced in Lion 10.7.3 where a inadvertent debug flag was causing the user's password to be logged in cleartext. A update for Snow Leopard 10.6.8 that carries its applicable fixes is available as Security Update 2012-0002
iOS 5.1.1 is a new version of the Apple Operating system for iPad, iPhones, and iPods. It addresses three vulnerabilities, updating Safari and WebKit. One of the vulnerabilities in WebKit was found during Google's PWNIUM contest in March of 2012.
We recommend installing the updates as quickly as possible.