Welcome to Qualys Security Conference 2018
Last updated on: September 6, 2020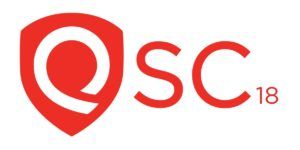 The rise of cloud computing coupled with DevOps is forcing enterprises to rewrite their cybersecurity playbook, and part of that book will be written this week at Qualys Security Conference 2018 in Las Vegas.
Today, the dual cloud and DevOps mega-trends are helping companies to digitally transform how they build, deploy, and manage all aspects of their business. They're delivering software and digital services more rapidly, able to respond with more agility to changing business and technological demands through the effective use of automation, machine learning, IoT, and the continuous delivery of new software services and features. This all comes at a price, however.
That price is the loss of visibility. That loss of visibility means old approaches to security don't work anymore, and enterprises have to learn how to better secure their environments at DevOps and cloud speed. Still, each and every app needs to be secure.
This week at Qualys Security Conference 2018 hundreds of experts, analysts, and enterprises will come together to share their knowledge, experience, and ideas on how to gain visibility throughout these new enterprise environments and continue to secure their systems and information effectively. That's why I'm looking forward to many of the presentations this week.
I'm especially looking forward to Qualys chief product officer Sumedh Thakar's Keynote Regaining Our Lost Visibility, that will detail how digital transformation provides an opportunity for enhancing security but also poses significant challenges when it comes to gaining visibility into IT infrastructure and other assets as enterprises continue to adopt cloud and containers, as well as mobile and IoT environments.
Of course, it is through continuous delivery and DevOps methodologies that many organizations are building software in those complex hybrid environments. That's where the talk from Patty Smith, CISO at Cox Automotive comes in. In her presentation, Vulnerability Management, DevSecOps, and the Cloud … Oh My!!, Smith will discuss how the cloud promises better, faster, cheaper options for achieving business goals, but makes for a journey — especially when it comes to security — that is not easy. Smith will share the lessons she has learned when it comes to integrating security into DevSecOps processes, including performing continuous vulnerability testing using agents post AWS deployment.
The glue that holds many of those security systems together that Smith will discuss are APIs. Today, APIs are essential to successful automation and the integration of many popular DevOps stacks. Gartner analyst Mark O'Neill will delve into API Security, and how to enable innovation with APIs without enabling attacks and data breaches. O'Neill will detail his API management strategy as part of managing overall digital platform and business ecosystem, with a focus on API security.
Throughout the conference there will be plenty more presentations about how to successfully secure today's complex and rapidly changing environments, and lots of thought-provoking conversation throughout the conference. I look forward to seeing everyone in Las Vegas this week, where we will write the next chapter in the enterprise security playbook together and collaborate on how to make the world safer one app at a time.