Continuous Security & Compliance Demo Series
Last updated on: September 6, 2020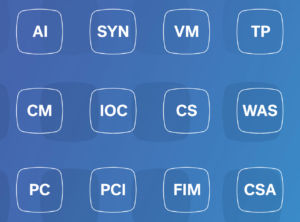 This series shows you how to effectively navigate security risks, new regulations and new technologies in support of a secure and compliant digital transformation. Qualys product managers walk you through the new features of Qualys Cloud Platform and Apps and show you how to get maximum leverage across seven critical areas.
Expert speakers will present and demonstrate how to:
Evolve your security program from reactive to proactive
Implement continuous monitoring, web security, threat prioritization and other Qualys Cloud Apps features — quickly and consistently
Secure the software pipeline by incorporating DevSecOps practices
Whether you're just getting started with the Qualys Cloud Platform, or ready to deploy additional Qualys Cloud Apps at scale, these webcasts will help you get increased visibility, security, and compliance for all your IT assets.
Seven-Part Demo Series
Learn how to achieve immediate visibility across on-premises, endpoint, and cloud IT environments.
Thursday, January 18 at 10am PST, 1pm EST
View webcast recording and read more >>
See demonstrations of Qualys Vulnerability Management, Asset Inventory, Threat Protection, and soon-to-be-released Patch Management.
Thursday, February 1 at 10am PST, 1pm EST
View webcast recording and read more >>
Learn how Qualys' security and compliance apps enable GDPR compliance for customers worldwide.
Thursday, February 15 at 10am PST, 1pm EST
View webcast recording and read more >>
See how Qualys Container Security addresses security of containers in DevOps pipelines and deployments across cloud and on-premises environments.
Thursday, March 1 at 10am PST, 1pm EST
View webcast recording and read more >>
Learn how Qualys solutions ensure web application security, from development to deployment and beyond.
Thursday, March 15 at 10am PDT, 1pm EST
View webcast recording and read more >>
Learn how Qualys solutions ensure security and compliance along the software development and deployment lifecycle.
Thursday, March 29 at 10am PDT, 1pm EST
View webcast recording and read more>>
Learn to effectively navigate the security risks, new regulations, and new technologies on your journey to a secure and compliant digital transformation.
Thursday, April 5 at 10am PDT, 1pm EST
View webcast recording >>
More Good Stuff