QSC 2018 Mumbai Finds Qualys at the Forefront of Digital Transformation Security
Last updated on: October 27, 2022
Qualys Security Conference 2018, held in Mumbai on May 10, fortified Qualys' stand as the leader in securing Digital Transformation in the current global IT landscape. In his keynote, "Our Journey into the Cloud: The Qualys Platform and Architecture", Qualys Vice President of Product Management Chris Carlson spoke about the company's journey so far and how it has impacted the way Qualys customers do business, especially in India.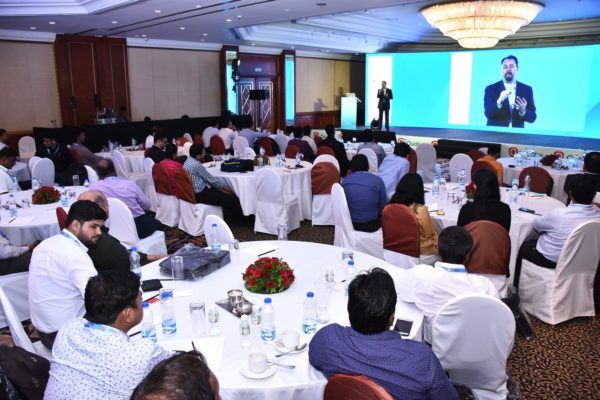 Carlson mentioned at the conference that drives organizations to achieve newer heights, but at the same time, it introduces challenges too. India claims a large market share in the global IT and ITeS market and continues to grow at a steady pace, Carlson added. Factors such as ensuring confidentiality of customer and corporate data, and protecting the integrity of IT environments are of paramount importance today for businesses in India and elsewhere. Carlson touched upon the challenges that India faces and how Qualys solutions have successfully helped Indian enterprises to meet those challenges and surge ahead of their competitors.
At the conference, Qualys technology partners and customers spoke about how they have counted on the Qualys Cloud Platform to address their IT GRC needs as well as to protect their mission-critical IT systems from ever-evolving cyber threats. As a one-stop cyber security solution, the Qualys Cloud Platform helps enterprises ensure continuous monitoring and assessment of their global security and compliance posture with its end-to-end security architecture for discovery, prevention, detection and response. The highly scalable, self-updating, and centrally managed Qualys sensors can be agentless, agent-based, or passive.
Breaking Away from Silos
Carlson emphasized the detrimental effects of organizations working in silos. Often, multiple fragmented groups within an organization work towards protecting different areas of the business. For example, teams in charge of securing datacenter infrastructure, user endpoints, cloud deployments, web applications, and DevOps pipelines function independently with little communication and collaboration. This leads to teams using heterogeneous point tools that are not integrated, and are complex and costly to use and maintain. Under this scenario, CISOs and audit teams cannot have a unified view of the organization's security and compliance posture. Such fragmented infrastructure and lack of visibility poses the biggest threat to security, giving way to successful cyber attacks. The Qualys Cloud Platform includes 18 natively integrated cloud apps for a wide variety of security functions and their respective teams. With the Qualys Cloud Platform, organizations can eliminate complexity, lower total cost of ownership, and build a rock-solid security and compliance posture.
GDPR and India
QSC 2018 in Mumbai also focused on the European Union's General Data Protection Regulation (GDPR) and on how it impacts India. The GDPR applies not only to European organizations, but to any organization worldwide that controls and processes the data of European residents. Organisations catering to the EU market are currently under a greater obligation to provide assurance to their boards, customers, and regulators that their data protection processes and procedures are fit for purpose. With GDPR  into effect on May 25, organizations in India must showcase their preparedness and make convincing changes to retain the region's status as a dependable processing destination.
Qualys can help customers in India by providing assurance for GDPR-compliance and also explain what good data protection practices look like. Qualys Cloud Apps have been enhanced to add support for customers to become GDPR compliant, so that the customers can respond positively to the regulatory changes.
New Qualys Offerings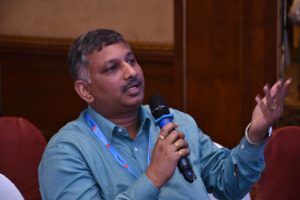 Qualys recently announced two new services – Qualys CloudView and Qualys CertView, which can be availed by customers absolutely free. At the Mumbai conference, Hari Srinivasan and Asif Karel, both Directors of Product Management, spoke about these two applications and their benefits.
Qualys CloudView integrates with cloud platform providers' native APIs to continuously discover all your public cloud resources and provide full visibility into your entire cloud infrastructure. It also provides topographic information and maps relationships across other cloud resources. It automates security monitoring against industry standards to identify threats caused by misconfigurations, unauthorized access and non-standard deployments, and provides remediation steps to manage risks.
Qualys CertView helps you inventory and assess all your Internet-facing certificates and TLS configurations. It also allows you to quickly identify and remediate cipher suites, protocols, and key exchange parameters on the underlying endpoints. CertView helps prevent expired and expiring certificates from interrupting critical business functions and offers direct visibility of expired, expiring, weak, non-compliant and risky certificates and TLS configurations right from the dashboard.
A Great Event and Learning Platform
For existing and potential customers, the QSC18 Mumbai was a great platform to exchange ideas, to network, and to learn from each other. As one Qualys customer put it, "We have learnt about new features of Qualys products that we can go back and deploy. We also got to know how other customers have been using the products in their own environment. It is a great platform to learn not only about the products, but also about security concepts from one another".
"It is very crucial for any organization in the IT Security or IT GRC sector to be a part of this conference as it has helped us to gain a lot of meaningful insights to take back to our respective organizations and job profiles, and add value", added another customer.
You may also want to read: