GDPR Is Here: How GDPR Readiness Can Boost Your Business
Last updated on: September 6, 2020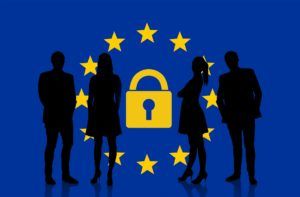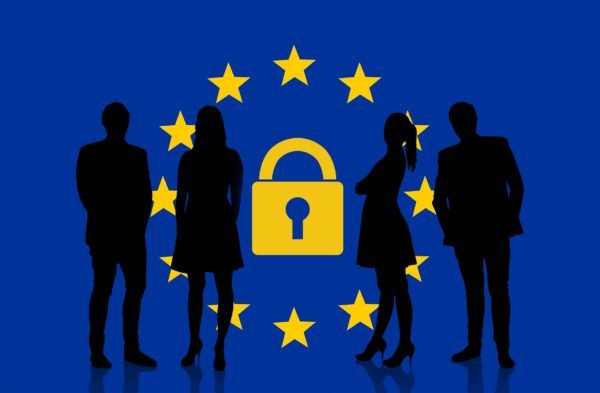 Most discussions about the EU's General Data Protection Regulation (GDPR) have naturally focused on best practices for achieving compliance and avoiding penalties.  
With GDPR now a reality for all companies that store and process personal data of EU residents, an often overlooked aspect has been the overall business advantage of GDPR preparedness.
In this GDPR blog series' last installment, Hariom Singh, Director of Policy Compliance at Qualys, delves into this topic.  Later, we round up major areas covered in previous posts, and summarize how Qualys can help with GDPR compliance.
GDPR business benefits
Because GDPR forces organizations to gain complete visibility and control over EU residents' personal data, it requires a major revamping of their data governance and data management, as well as changes in processes and technology. These enhancements for data privacy and security, in turn, can give organizations a competitive edge by also sharpening business areas such as:
Operational efficiency and agility

Data analysis

IT modernization

Internal corporate collaboration

Supply chain quality and risk management

Customer trust

Sales and marketing precision and efficacy
Data and analytics leaders should increase awareness of how better business outcomes can arise from changing how their organization handles personal data, according to Lydia Clougherty Jones, research director at Gartner. "Implementing GDPR consent requirements is an opportunity for an organization to acquire flexible rights to use and share data while maximizing business value," she said.
Meanwhile, Forrester analyst Enza Iannopollo told Capgemini Group recently that, as part of their GDPR preparation process, a number of organizations have reported achieving benefits that go beyond meeting compliance requirements, including improvements in customer experience, in data strategies, and in management of security and privacy policies.
Some companies she's working with are extending the scope of their GDPR program and turning it into a broader privacy program. "We're not talking about compliance here. We're talking about business strategies that leverage privacy to deliver growth and also differentiation in the marketplace," Iannopollo said.
Here are several concrete scenarios where we see GDPR readiness yielding broad business benefits.
Gaining control and visibility over customers' data
This will trigger operational efficiency and agility. Business decisions will be based on analysis of comprehensive, current data, not on partial assessments of fragmented, outdated information. Internal collaboration will improve once business units can share accurate data.
Improving your network of vendors, partners, supplies and contractors
As organizations stringently assess their third parties' GDPR awareness and compliance, they'll dismiss weak ones, re-negotiate contracts and strengthen ties with others, enhancing their supply chain network by making it safer and more efficient.
Baking privacy into all processes and technologies
For GDPR, organizations must embrace privacy by design. When designing a new system, or service, they must take into account data protection considerations from the start.
Getting top management's support for IT improvements
GDPR introduces Data Protection Impact Assessments (DPIA) to identify risks to privacy rights. This mandate makes data privacy and security a boardroom- and C-level issue. Thus, it'll be easier for IT and InfoSec teams to get funding for modernizing the IT infrastructure.
In short, the work your organization puts into preparing for GDPR can also have substantial business benefits that extend beyond the realm of compliance, and trigger improvements in a wide variety of the organization's business functions.
— by Hariom Singh, Director of Policy Compliance at Qualys
Bring Qualys on your GDPR journey
As you have been following in this blog series, GDPR has vague but far-reaching requirements for IT and security teams, so organizations must prove they're doing all they can to prevent breaches of their EU customers' personal information. InfoSec teams need the right tools to help their organizations comply.
Qualys' integrated suite of Cloud Apps span a broad array of security and compliance functions, and can thus help with multiple elements of GDPR compliance by providing you with superior data breach prevention and detection.
For example, the Qualys Vulnerability Management (VM) and Threat Protection (TP) apps can help you continuously detect vulnerabilities, and prioritize their remediation, while Qualys Policy Compliance lets you track and validate access to files and databases where protected data is stored and analyzed.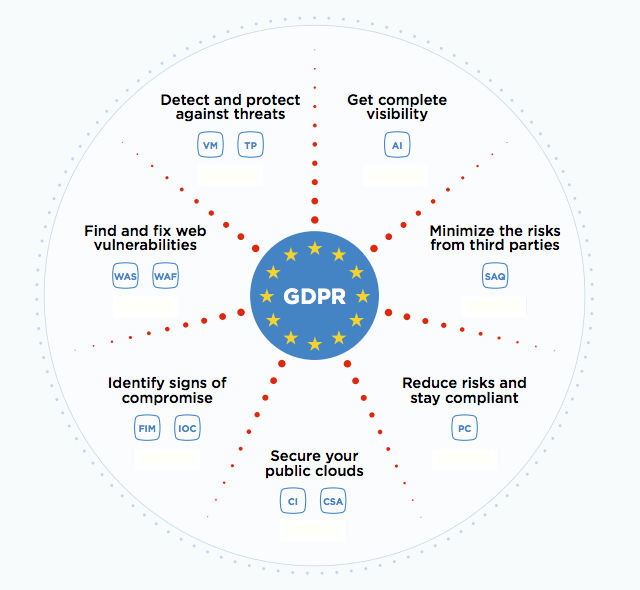 The Qualys Cloud Platform, which powers the Cloud Apps, provides end-to-end prevention and response capabilities. Its cloud-based architecture, with its software-as-a-service (SaaS) delivery and licensing model, slashes the costs and complexity associated with on-premises software.
The platform offers customers ease of deployment and scalability, and provides continuous assessment of their security and compliance posture, with instant visibility across all IT assets, wherever they reside. It gives customers the scale, flexibility, agility and versatility required for protecting today's hybrid, distributed IT environments that support organizations' digital transformation efforts.
The platform's massively scalable backend has centralized capabilities for reporting, storage, data analysis, search indexing and asset tagging, among other functionality.  IT, security and compliance data is collected using a variety of sensors – including physical, virtual and cloud appliances, and lightweight agents – that are always on, remotely deployable, centrally managed and self-updating, enabling true distributed scanning and monitoring. A centralized, web-based, single-pane-of-glass UI gives organizations a complete and continuously updated view of their IT environment's security and compliance posture.
With Qualys, you'll be able to do the end-to-end management of your GDPR readiness from a security and compliance perspective.
---
To learn more about how Qualys solutions can help you become GDPR compliant, visit qualys.com/gdpr where you can download our free interactive guide.
Read the other blog posts in this GDPR series:
GDPR Is Here: Achieve Superior Data Breach Prevention and Detection with Qualys
GDPR Is Here: Manage Vulnerabilities and Prioritize Threat Remediation
GDPR Is Here: Assess Risk from Vendors and from Internal Teams
GDPR Is Here: Assess the Security Configurations of Your IT Systems
GDPR Is Here: Put File Integrity Monitoring in Your Toolbox
GDPR Is Here: Indication of Compromise: Another Key Practice for GDPR Compliance
GDPR Is Here: Web App Security Is a Must